Waterproof Deck Contractor
Decks over living space, waterproof membranes, balcony waterproofing, waterproof tile systems, Duradek waterproof membrane, we are the leading waterproof deck contractor in the bay area. When you need the best watrproof deck company, call us.  
Waterproof Vinyl Roof &Walking Deck Membrane System By Waterproof Deck Contractors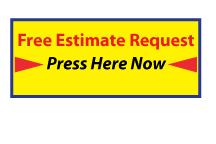 If You Have A Deck Over Living Space Or An Area That Must Be Kept Dry Hire A Waterproof Deck Contractor.  This Is The Best Solution On The Market.   34  Years of Proven Performance With Over 100 Million Square Feet Installed.  We Also Provide Aluminum Glass Deck Balcony Railing Systems.

Permanent waterproof deck  protection. This is an approved roofing product !
Installed by factory trained waterproof deck contractors.
For sundecks, roofdecks, balconies & other areas
Available in many stylish colors, patterns & textures
Industry-leading 10-Year Warranty
Primary – Long-term solution for "walkable waterproofing" installed by  leading waterproof deck contractor
Secondary – An attractive and maintenance-free walk surface
Flexible PVC membrane with polyester reinforcing. Does not crack the way liquid coating systems do !
UV inhibitors and plasticizers for long life
Textured for slip resistance
Mildew and chemical resistant
Fire retardant. Class A fire rating available.
Wide variety of colors, patterns and textures.
Maintenance free – only clean as needed
Far Superior to liquid coating systems.
Architectural specifications and building code approvals.
Versions available for use under tile…our TileDek Product
         ( An Article Published and Authored By Paul Gordon )
Golden Gate Enterprises, Inc. specializes in the installation of waterproof deck systems. We are the leading waterproof deck contractor in the bay area. Waterproof deck companies that truly handle all the issues are few and far between.  We have completed hundreds of job throughout the bay area. Our factory trained applicators  and years of experience as waterproofing experts brings  a high degree of expertise to bay area waterproof decks. Our expertise is so strong, that 50% of our work is as a sub-contractor to other contractors that want the job done properly.  Waterproof decks are tricky, have a high rate of failure, and most contractors hate them. We love them. When done properly, you don't have problems. We are proud to state that we have never had a failed/leaking deck to date.  We are the bay areas leading general contractor that specializes in waterproof decks. We handle plans, permits, demolition, dry rot/structural repairs, and the complete waterproofing.  Insurance companies, contractors, homeowners, commercial property owners, cities,  architects, engineers…all of these folks have hired Golden Gate Enterprises to solve their waterproof deck problems. We also specialize in waterproof tile deck systems. Being a waterproof deck contractor is a specialty trade that should only be done by trained professionals  (just ask your favorite general contractor that has had a failed waterproof deck ).
Our years of experience has taught us that the vast majority of waterproof decks are installed incorrectly and with the wrong materials. Many owners learn the hard way the should have hired a waterproof deck contractor.  How do we know ? Just watch our videos…we make our living tearing up and removing failed waterproof deck installations performed by others. It's not uncommon for our company to come to decks that have been repaired or redone many times, yet have never been fixed. Once we are done, its all corrected, and deck owners don't have any future problems.
Repairing and replacing failed waterproof decks is a multi trade skill set that requires years of dedicated experience. We call this the Integrated General Contractor  (ICG). We perform all the necessary functions in house in order to do your operation.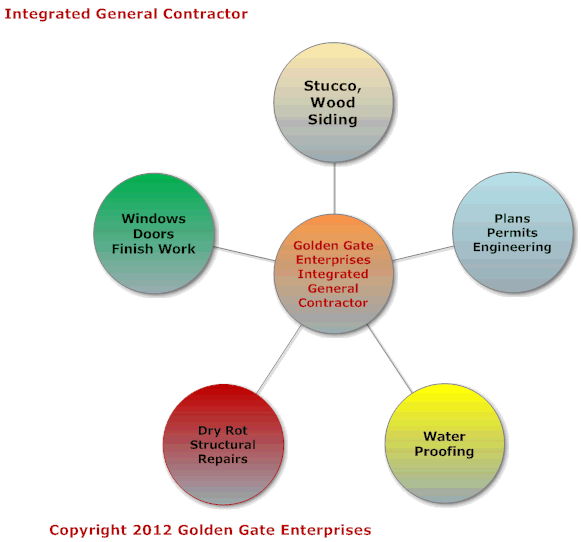 Click On the Images Below To Play Videos Of Completed Waterproof Deck Projects
Additional Information On Our Waterproof Deck Systems
Aluminum Glass Railings For Decks

Commercial and Residential Applications
Vinyl Sheet Goods..No Liquids ! (They Fail)
Roof  Top Decks and Balconies, Condos, Town Homes, Hotels
 (Click on Link Above)
Golden Gate Enterprises Inc, your licensed, bonded, and insured General Contractor does waterproof deck projects in following counties: Monterey, Santa Calara, Alameda, Contra Costa, Solano, San Mateo, San Francisco, Marin, Napa, and Sonoma.  Small or large projects, residential or commercial, we are here to solve your problems. Call the leading waterproof deck company today.
Satisfied Duradek Customers
"I really was led to believe that properly treated wood would be impervious to the weather. Well, I found out it wasn't, and boy was it a painful experience. Now I know that Duradek is the only guarantee of a maintenance free deck!"
E. Hartmann, Homeowner
"The level of service and quality installation of six new condominium patio surfaces was beyond our expectations. Waterproofing, structural integrity and artistic appearance. Duradek delivered all of this on schedule, without inconvenience to our homeowners."
J. Highwater President, The Vista Larrabee Homeowners Association
"Through a lot of wear and tear and 14 seasons of wet weather, Duradek has performed better than we ever expected. 120 steps (and ramps) walked on by almost one million customers, and still standing up. There is nothing else that works like Duradek"
L.J. Champigny, Vice President, Wet 'N' Wild Waterpark
"Duradek offered me a selection of colors and patterns to choose from to match the exterior of my house, in a product that is so easy to keep clean. My husband is thrilled with the fact that he now has a waterproof workshop under our gorgeous 600 sq. ft. sundeck."
S. & M. Bird, Homeowners
"Duradek was a pricier waterproofing solution. However, the life cycle cost is where I've really saved, considering that to date, I have not had to recoat any surfaces. The product is 14 years old and still doing its job"
Peter Collins, Westlake Property Management
Call Today For a Free Estimate  510-909-8552  Waterproof Deck Contractor
Most people can't afford to redo their decks over again. So use a professional waterproof deck contractor !